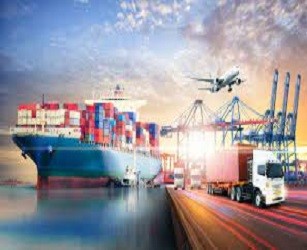 Defining The Work Of A Logistics Company
Introduction
A logistics provider is an organization that manages and coordinates all aspects of the supply chain, from procurement till delivery, in response to individual client needs. Therefore, logistics company in Kuwait entails a complicated collection of activities that necessitates a high level of coordination in the purchasing, storing, and transferring of goods and resources on a worldwide scale.
In a world affected by epidemic, logistics took on greater significance. Because of COVID-19's constraints and safety concerns, the demand for logistical services has skyrocketed. Despite the covid epidemic and other setbacks, logistics firms have continued to commit more and fulfill rising customer demands by making on-time deliveries even to the furthest corners of the globe.
Logistics planning and management
Logistics encompasses several interdependent processes, from shipping to packing to stock management to warehouse storage. It acts as a relay team, facilitating communication between different parts of the system.
Logistics' multifaceted role in society
The warehouse is where the company stores its inventory and where orders are accepted and processed using the logistics management system. Prior to shipment, each order is processed through a series of packaging checks to ensure that the items have been properly packed, labeled and barcoded. From their initial site of production to their final destination, the commodities are prepared for shipment by the logistics company in Kuwait team. On long journeys, it is especially important to check the vehicle to make sure that there are no preexisting problems or damages that could compromise the quality of the products being transported.
Because of the importance of logistics to organizations, reliable service providers usually give a variety of shipping options to accommodate orders of varying sizes and weights. Each order is given a unique tracking ID that can be scanned at any time to expedite the processing of that item.
Finding the best logistics company to work with
Logistics specialists are frequently outsourced because of the complexity of the services involved. However, different logistics companies in Kuwait offer different services, so it's important to learn as much as possible about each one before making a final decision. Pricing, Efficiency and Trust are the key factor to select the forwarder.
Many varieties of logistics providers
Instead of physically transporting goods themselves, freight Forwarder act as a link between suppliers and carriers. Which typically have relationships with a wide range of small and mid-sized freight companies, allowing them to provide their suppliers a wide range of shipping options.
The Crucial Function of Supply Chain Management In Our Globalized World
Logistical support is increasingly important in the current climate. In 2021, the total value of the worldwide logistics market was around $9,525.1 billion. The market is expected to develop at a compound annual growth rate (CAGR) of 5.7percentage points between 2022 and 2027, increasing its value to almost $ 13,326.3 billion by that year.
Because of the critical role logistics plays in keeping the economy and businesses functioning, logistics firms can't afford disruption and are increasingly reliant on cutting-edge technological advancements to stay competitive.
With the help of a route management system, you may save money, time, and energy on every shipment you make.
When used correctly, IoT-based systems can provide an optimal perspective of the availability of commodities, hence reducing supply-and-demand gaps.Moving huge and heavy products, especially inside a large warehouse, is made easier with the use of robotics and autonomous forklifts.
Inference
Logistics, a vital link in the supply chain, has been improving businesses' ability to compete for decades by fostering efficiencies in their day-to-day operations. Costs associated with production, storage, and distribution of goods, from the procurement of materials to the final mile of customer service, can be reduced with the help of competent and efficient logistic companies in Kuwait. As a result of technological advancements, logistics is now a pivotal process that paves the way for novel company models and the development of fresh consumer niches.
---
---