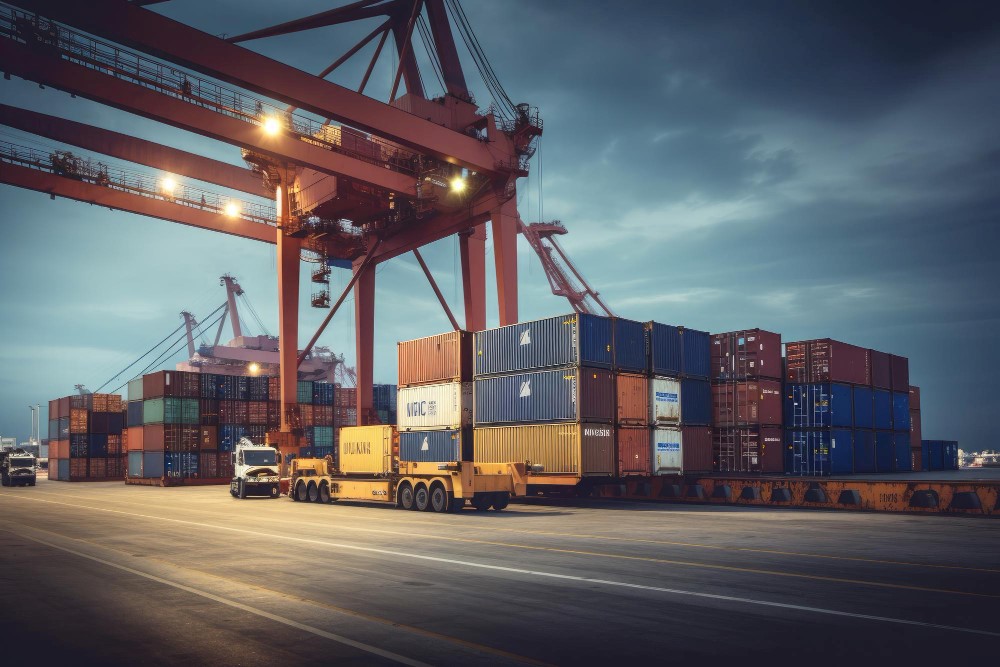 Top Technology Trends in Logistics
Every successful logistics service requires adherence to accuracy, trustworthiness and excellence. This is what defines us as a logistics company. We are your trusted logistics partner with human excellence, process excellence and technology excellence at the core of everything we do to help our esteemed clients navigate through the complexities and intricacies of the modern landscape. We have been in the logistics industry for years now and we take pride in the fact that we have established ourselves as a provider with exemplary commitment to customer satisfaction. One thing that enabled us to establish ourselves as a leading player is our efficient use of modern technology in logistics.
Here Are Some of the Top Technology Trends in Logistics
​​​​​​​
1. Blockchain
Logistics driven by blockchain technology tends to have faster and more efficient processes due to a decentralized system. The technology makes supply chain quite easier especially when multiple parties are involved. This technology makes it possible to strengthen collaboration with every transaction saved in the network.
2. Internet of Things (IoT)
The technology allows machines to collect important data such as pressure, GPS location, temperature, bar code scans, etc. using sensors. The technology also helps to upload this data to a cloud server. Thus, IoT enables real-time tracking as well as monitoring of shipments. It could also help predict maintenance requirements and make inventory management more efficient and precise.
3. Artificial Intelligence (AI)
The benefits of incorporating Artificial Intelligence in logistics are supply chain optimization, demand prediction, efficient planning, good resource management, real-time route optimization. Another advantage especially the one associated with AI-powered chatbot is enhanced customer service.
4. Autonomous Vehicles
Autonomous vehicles help to complete different types of tasks more accurately and quickly. They often include drones, trucks and robotic delivery vehicles. The benefits of using this technology in logistics are reduced labor costs, and improved safety.
5. Robotics
This technology helps to perform day-to-day tasks more effectively, productively and quickly such as packing, stacking, etc. The result is enhanced operational efficiency.
As a leading logistics service provider, we are dedicated to the idea of embracing technology and human excellence to deliver cutting-edge solutions in the global supply chain.
Our Vision
As one of the trusted logistics companies in Kuwait, we nurture the vision of redefining logistics which is not just about shifting goods from one place to another but also about creating value and growth opportunities for our esteemed clients.
Our Services
• Freight Forwarding to transport goods across continents and borders in a secured manner.
• Well-equipped and well-designed, state-of-the art warehousing facility to fulfill operational needs.
We cater to different types of industries.
• Customs clearance to ensure seamless movements of shipments and streamlined processes.
• Cost-efficient and productive transportation management that works.
Why Choose Us?
​​​​​​​Our perfectly curated, end-to-end logistics solutions are designed in such a way that they align with our client's specific requirements. Professionals from different industry verticals rely on us for our commitment to superior quality, experienced and dedicated team and innovative logistics solutions. Discover the difference by partnering with us.
---
---