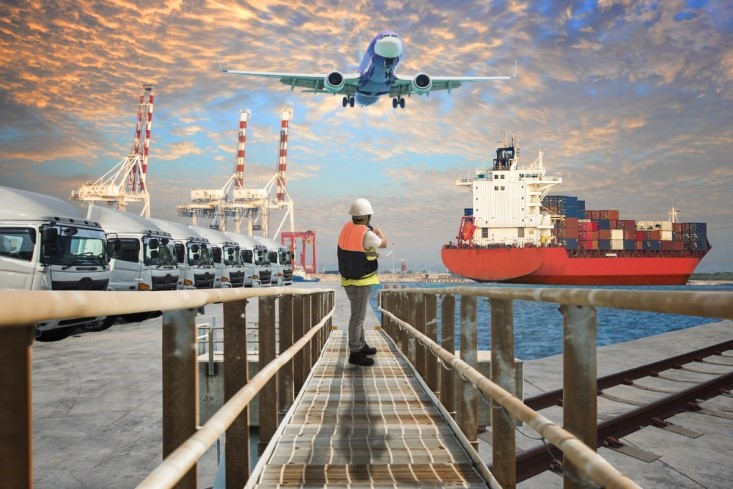 Leading Freight Forwarders in Kuwait
Introduction
International trade is one of the key component of the global economy in the linked world of today. However, for firms involved in import and export activities, untangling the complex web of rules and customs procedures may be a difficult undertaking. Here is where leading freight forwarders in Kuwait customs clearance services come into play. These specialists expedite the customs clearance procedure with their experience and knowledge, providing quick and easy cross-border transportation of products.
The significance of customs clearing services will be discussed in this blog post, along with the advantages of working with reputable Kuwaiti goods forwarders which provide one stop services for your freight movement.
Understanding Customs Clearance Services
The collection of processes and paperwork needed by customs officials to approve the import or export of goods is referred to as customs clearing services. It entails completing and submitting the required documentation, paying duties and taxes, and following all applicable regulations. Leading freight forwarders in Kuwait are experts at handling these tasks for clients so that they may concentrate on their primary business activities. Documentation, categorization, value, compliance, approvals at all levels and cooperation with customs department are all included in their complete services
Efficiency and Expertise
Working with leading freight forwarders in Kuwait for customs clearance has several benefits, but one of the most important is their efficiency and knowledge. These experts are thoroughly knowledgeable about regional customs laws and practices. They always remain abreast of the most recent standards and developments, assuring compliance. They may speed up the clearance procedure, reducing delays and detention and averting expensive fines, by making use of their expertise. Businesses can easily handle intricate customs processes because of this experience.
Seamless Documentation
There is a lot of documentation involved in the customs clearance procedure. The amount of documentation needed might be unapproachable, requiring anything from packing lists and certifications of origin to business invoices and bills of lading. Leading freight forwarders in Kuwait are aware of the value of precise and thorough paperwork. They help companies prepare and arrange the required documentation, assuring adherence to customs laws and other authorities. Their focus on detail lowers the possibility of delays or rejections brought on by inadequate or inaccurate paperwork.
Customs Tariff Classification
The correct categorization of tariffs is another essential component of customs clearance. The numerous categories into which goods (MSDS) are divided each have their own duty rates and rules. To guarantee precise duty computation and compliance, the relevant categorization must be determined. Leading freight forwarders in Kuwait have the knowledge and experience to categorize products correctly, reducing the possibility of mistakes or disagreements with customs officials. Businesses may prevent overpaying tariffs or dealing with delays because of misclassification by figuring out the relevant tariff codes.
Duty and Tax Optimization
The price of importing or exporting products can be greatly impacted by customs charges and taxes. Leading freight forwarders in Kuwait are knowledgeable about the nuances of optimizing duty and tax. To find prospects for duty reduction or exemption, they examine the nature of the commodities, the path from the point of origin to the point of destination, and relevant trade agreements. Businesses may maximize cost reductions while still adhering to customs requirements by utilizing their knowledge.
Risk Mitigation and Compliance
In international trade, adherence to customs procedures is of the utmost significance. If you don't comply, you risk receiving harsh fines, having your shipments delayed, or even having your items confiscated by relevant authorities. Leading freight forwarders in Kuwait offer beneficial risk reduction services that guarantee companies follow all relevant rules and regulations. They carry out rigorous audits, put internal controls in place, and provide compliance advice. Businesses may reduce the risk of non-compliance and preserve a favorable reputation in the global market by collaborating with these experts.
Customs Brokerage and Representation
In their capacity as customs brokers, suppliers of customs clearing services play a crucial part in assisting businesses in their dealings with customs officials. These service providers have the knowledge to guide their clients through the complex customs processes since they are licensed and certified accordingly. They facilitate contact between companies and customs officers by serving as a middleman, hastening the clearance procedures. They take care of all the necessary paperwork, making sure it is accurate and compliant, and they deal with any problems that could come up during the customs clearing procedure. This representation not only helps businesses save time and effort but also lowers the possibility of mistakes and delays, which ultimately makes the customs clearance process more streamlined and effective.
Efficient Supply Chain Management
Businesses may concentrate on their core strengths by outsourcing customs clearing services to reputable vendors while leaving the challenges of supply chain management to the professionals. Customs clearance service providers effectively interact with logistical processes to provide effective import and export activity coordination. They maximize supply chain efficiency by drawing on their knowledge of customs processes, document management, and trade rules. They manage duties such as duty computation, paperwork for customs, and compliance inspections, simplifying the movement of products across borders. This successful strategy helps the supply chain operate better overall, eases operational pressures, and enables companies to spend their resources more wisely, which boosts productivity and growth.
International Network and Global Reach
Working with customs clearing service providers has several benefits, including their wide network and global presence. These companies have developed relationships with shipping companies, goods forwarders, and customs agencies all around the world. Businesses may improve their international trading skills and easily reach worldwide markets thanks to this extensive network. Independent of origin or destination, customs clearing service providers use their connections and knowledge to guarantee the efficient transfer of products across borders. They organize logistical activities, handle the challenges of international shipment, and ensure prompt delivery. By utilizing this worldwide network, companies may increase their competitiveness, diversify their clientele, and grab fresh chances for expansion in the international market.
Conclusion
Why Choose Al Qabandi & Partners Co as the Leading Freight Forwarders in Kuwait?
1. Knowledge: With years of expertise, Al Qabandi & Partners Co. has become a reputable brand in freight forwarding in Kuwait.
2. Extensive Network: They have a wide range of relationships in the sector, including with shipping lines, airlines, and customs officials, providing effective and dependable logistical operations.
3. Customized Solutions: To meet the various requirements of various sectors, Al Qabandi & Partners Co. provides bespoke goods forwarding services.
4. Compliance and Documentation: They are experts at navigating customs laws and handling the intricate documentation required for freight forwarding, ensuring quick clearance processes.
5. Global Reach: Al Qabandi & Partners Co. connects enterprises to international markets by facilitating smooth import and export processes.
Discover the Al Qabandi & Partners Co. Difference. Get in touch with them right now to simplify your leading freight forwarding in Kuwait and take advantage of their superior services.
---
---