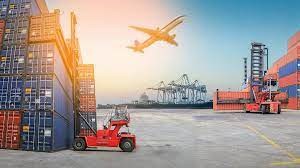 The Best Freight Forwarding Company
Introduction
All product manufacturing companies in today's time require logistics solutions. Al Qabandi & Partners Co is the best choice for all your international shipping needs, including imports, exports, and everything in between. We can appreciate how challenging it is to organize logistics on your own, such as shipping, transportation, warehousing, customs clearance, cargo insurance, etc. We are here to lend a hand in all the aforementioned areas because we can handle your business logistics needs while you can concentrate on your operation. We can provide you with our services initially, but today we want to stress the significance of selecting reliable freight forwarders for your company. Therefore, we will Guide you on how to recognize reliable freight forwarders in Kuwait. Spend time with professionals at one of Kuwait's top international shipping companies.
Get Your Requirements In Place
Finding reliable freight forwarders requires first understanding your logistics needs. Freight forwarders, as is often known, are responsible for the secure transportation of your products, the provision of the necessary documentation, and the provision of storage space for the duration of customs clearance and the movement in itself. Also crucial is their familiarity with the goods you intend to ship and their experience in freight forwarding. Ask your freight forwarder about their experience, particularly with the commodities you need to ship.
The process will differ whether you're moving clothes, ceramics, pharmaceuticals, hazardous cargo, or anything else. The legal paperwork, storage requirements, etc., for each of these goods, are unique. If you need to ship something from or to Kuwait, you should find out if the freight forwarders you're considering can meet your specific needs. They must be well-versed in the government rules and customs clearance procedures via which your products must pass. By doing so, you will have completed the first and maybe most crucial step, deciding upon a suitable forwarding provider. The vital strength is the experience as a freight forwarder.
Check The Credentials Of The Freight Forwarding Company
You should verify the freight forwarder's delivery ability after determining it is a good fit for your demands. Have they ever dealt with your load before? Do you feel confident in their ability to safely transport your goods and avoid mishaps? Will they have the resources to deal with emergencies like cargo rerouting, customs issues, strikes, and shutdowns? You should check their references right now to be sure they can handle all this responsibility. Your freight forwarders should also be financially secure. Inquire about the company's financial soundness so that you don't have to wait for transportation.
Check For Networks And Memberships
If the forwarder and transportation businesses it works with are not well-connected, it doesn't matter how fantastic the company handling your shipment is. Because of this, it may still be unable to provide you with all the required services, especially the right pricing. Once reliable freight forwarders have been located, you should verify that they maintain a sizable network of agents and partners across the country and various other locations your company may eventually do business. Examine the agreements that the freight forwarder has with the carriers they use. It's important to remember that the greater their number and variety, the more secure their operations will be. It's also good to see whether they belong to relevant trade groups. Professional networks are a necessity for any respectable freight forwarder. Ask if they are associated with freight forwarding groups, trade organizations, or other groups. This is a great technique to identify reliable freight forwarders because membership in the aforementioned organizations necessitates demonstrating credibility, professionalism, efficiency, and financial stability.
Conclusion
Effectively connecting with customers is crucial for every freight forwarding business. So, evaluate the quality of the freight forwarders' customer service before you begin using their services. Do you only need to ask a few people about this problem? Is there a long hold time when you call? In any case, indicators of the quality of service you receive are essential. Good freight forwarders might be found with their assistance. In addition, they will demonstrate how things will appear if there is an issue with one of your shipments. Choose freight forwarders in Kuwait like Al Qabandi & Partners Co, which provide excellent service to your clients.
---
---