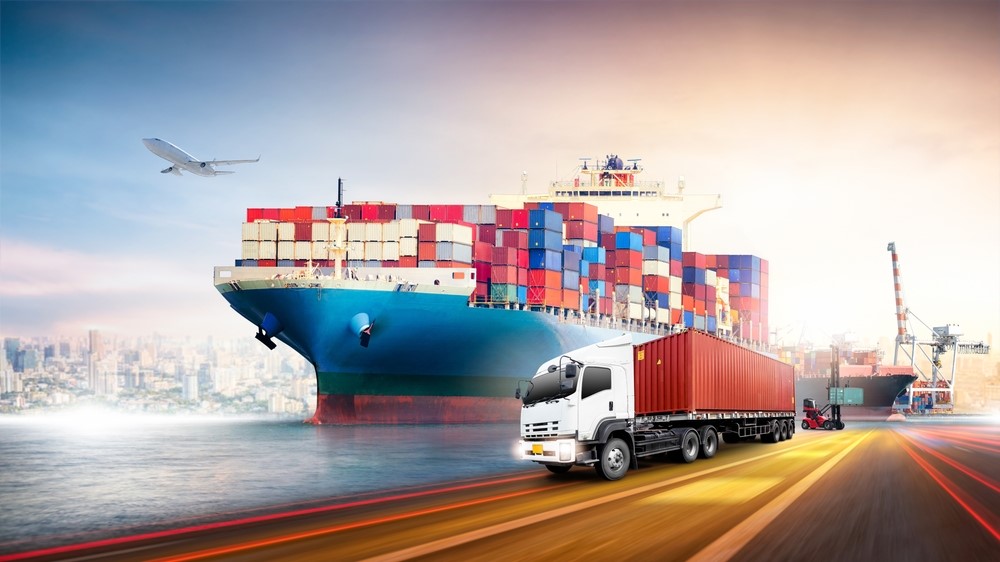 Unveiling the Powerhouse of Logistics Companies
Introduction:
Kuwait's strategic geographical location have provided a favorable environment for many logistics companies to flourish in the region. These companies with years of shipping expertise and superior infrastructure have enabled businesses to have a seamless delivery supply chain and reach newer consumer markets within the region and across the globe. The rapid growth of the ecommerce industry in the Kuwait and the Middle East is set to boost the economy. Logistics providers in Kuwait and nearby regions have been one of the most significant forces in making that possible by assisting e-commerce businesses in their daily shipping operations.
1. Kuwait's Strategic Advantage:
Kuwait is strategically significant in part because of its geographical location. It sits in the northeast corner of the Arabian Peninsula, sharing land borders with Iraq to the north and Saudi Arabia to the south and west, as well as maritime borders with Iran. The nation has developed into a crucial transshipment hub for products traveling across continents because of its access to the Persian Gulf and closeness to important maritime lanes. Due to this advantage, several logistics companies have established operations in Kuwait, providing a wide range of services to fulfil the constantly expanding needs of international commerce. Most of the international players are present in Kuwait but still the local players are dominating the market.
2. Innovations in Infrastructure:
Part of Kuwait's expansion in logistics may be ascribed to its persistent dedication to infrastructure improvement. Modern road networks, cutting-edge airports, and world-class ports have all been carefully planned and built to speed up the transportation of commodities both inside and outside Kuwait. Reputable ports in the area, including Shuwaikh Port and Shuaiba Port, provide first-rate amenities and effective logistical solutions to guarantee flawless cargo handling and transshipment.
3. Expanding Warehousing Capabilities:
Logistics companies in Kuwait are aware of the value of effective inventory and storage management in facilitating smooth supply chain operations. These businesses have built up warehouse facilities with cutting-edge technology and strong security measures to meet the demands of various sectors. These warehouses offer a wide range of services, such as customs clearance, inventory tracking, and temperature-controlled storage, assuring the safe and secure handling of goods throughout the logistics process. In addition to this, a number of logistics firms have developed logistics hubs to advance the level of logistics services.
4. Cutting-Edge Technology:
Logistics companies in Kuwait have adopted cutting-edge technology in the digital era to increase their productivity and competitiveness. They monitor shipments, optimize routes, and foresee any setbacks using cutting-edge tracking systems, GPS technology, and real-time data analytics. Operations in logistics have also benefited from automation and robots, which have increased productivity and reduced mistakes. With such technology breakthroughs, Kuwaiti logistics firms have established themselves as market leaders by providing their customers with efficient and open logistics solutions.
5. Customs and Regulatory Compliance:
Understanding customs laws and compliance is crucial for navigating the complexity of international trade. Logistics companies in Kuwait succeed in this area by hiring seasoned personnel with an in-depth understanding of national and international trade laws. They make sure that the required paperwork, licenses, and clearances are quickly obtained, permitting easy and hassle-free customs processes. Such commitment to compliance requirements benefits the end customer in the long run by ensuring not only the legality of the logistics process but also by assisting in the avoidance of delays and fines.
6. Value-Added Services:
Companies in Kuwait go above and above by providing value-added services to set themselves apart from their rivals in the cutthroat logistics industry. Included in these services are packaging options, inventory management strategies, reverse logistics, and specialized delicate or hazardous items handling. Logistics Companies in Kuwait have developed a reputation for dependability, adaptability, and customer-centricity by offering comprehensive solutions that are suited to certain sector requirements.
Conclusion:
One name stands out among the others when you start your search for the ideal logistics company in Kuwait: Al Qabandi & Partners Co. With a distinguished history and a reputation for quality, Al Qabandi & Partners Co. stands out as the top option for companies looking for a dependable logistics partner.
What distinguishes Al Qabandi & Partners Co. from its rivals? It entails a steadfast dedication to client satisfaction, a constant quest for innovation, and a profound comprehension of the intricacies of international logistics. Here are some good reasons to cooperate with Al Qabandi & Partners Co. for your logistical needs:
1. Unparalleled Expertise: Al Qabandi & Partners Co. has extensive knowledge of the logistics sector and unrivaled competence from its decades of experience in the field. Their experienced staff will assist you in navigating the complexities of international commerce, assuring efficient operations and reducing interruptions.
2. Tailored Solutions: Al Qabandi & Partners Co. is a firm believer in the value of individualized care. They take the time to comprehend the particular demands, difficulties, and objectives of your firm, which enables them to create tailored logistics solutions that exactly suit your requirements. Al Qabandi & Partners Co. can handle all of your needs, whether they include effective shipping, attentive warehousing, or skilled customs clearance.
3. Technological Advancements: Al Qabandi & Partners Co. is aware of how critical it is to use cutting-edge technology to stay ahead in the logistics sector. They optimize operations, track shipments in real time, and give you actionable information by utilizing cutting-edge technology and solutions. You can be sure that your logistics operations are fueled by innovation and efficiency when you work with Al Qabandi & Partners Co.
4. Reliability and Trust: The most important factor in logistics is dependability. Al Qabandi & Partners Co. takes great satisfaction in its unrelenting dedication to completing projects on schedule every single time. They place a high value on openness, good communication, and attention to detail, making sure that your products are handled with the highest care and accuracy. You may feel secure knowing that Al Qabandi & Partners Co. has your logistical requirements covered. Customs services, Operations and Sales Co-ordinators are the key components of Al Qabandi's high-quality services.
5. Seamless Customer Experience: Al Qabandi & Partners Co. takes extraordinary measures to give customers a flawless experience. Every stage of the logistics process, from the initial consultation to the last delivery, is supported by their committed staff. Your logistics journey will be seamless and stress-free because they place a high priority on fast and clear communication, rapid replies to questions, and a proactive approach to issue solutions.
In conclusion, Al Qabandi & Partners Co. is your best option if you're looking for a logistics company in Kuwait that combines unrivaled knowledge, customized solutions, technical breakthroughs, reliability, and a flawless client experience. They are prepared to be your dependable partner as you navigate the dynamic world of logistics thanks to their track record of success, industry-leading talents, and unrelenting dedication to quality. Make the bold decision to work with Al Qabandi & Partners Co. for logistics now and experience the revolutionary power of a real industry titan.
---
---