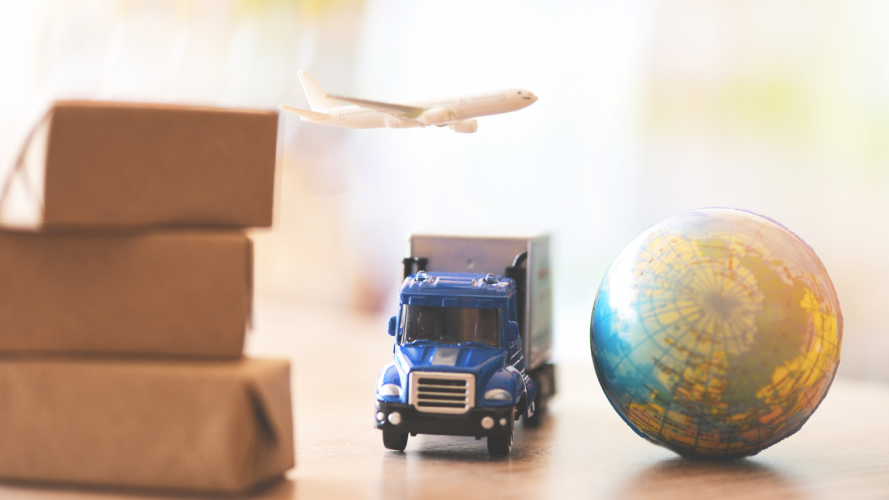 Freight Forwarding Logistics Services
Nimble Execution of Efficient Freight Forwarding Logistics Services in Kuwait
We claim to emphasize our ability to execute both intricate and simple logistics requirements quickly. We are happy to help you with your most complex logistical problems. With the range of execution tools, assets, and resources that our firm can bring to bear, we will be up to the challenge of confronting and managing your logistical demands in all fronts. Al-Qabandi & Partners Co. is one of the few companies with its own Customs Clearance license, allowing it to clear goods for any mode of shipment be it air, sea, or land.
Land Freight:
Al-Qabandi & Partners Co. Logistic Services employs or obtains specialized trucks, national carriers and local transporters to provide comprehensive coverage of the entire GCC and MENA area.
Al-Qabandi & Partners Co. Logistics Company in Kuwait vets each carrier and driver, only hiring those with the best ratings and the most stringent safety records to assure dependability and uniformity. With our transportation management systems, GPS monitoring devices, and customer online access to systems and evidence of delivery, Al-Qabandi & Partners Co. Logistics Services uses cutting-edge technology to deliver the best in terms of service and information to our clients.
Sea Freight:
Al-Qabandi & Partners Co. Sea transport services is one of the most important components in improving global supply chain management. Al-Qabandi & Partners Co. Logistics, as one of the top sea freight forwarders in the region, provides its clients with efficient, safe, and secure sea freight services that are tailored to their specific requirements. Our skilled team of sea freight professionals works with your client requirements to provide relevant, adaptable, and cost-effective solutions. With our innovative logistic system that maintains track of your cargo anywhere in the globe, we take entire management of your freight from purchase to delivery at the correct location to ensure peace of mind for Suppliers and Importers.
Customized logistics solutions:
Our logistics and supply-chain management professionals provide you with customized logistics solutions based on your company needs which might be efficient timing, pricing or safety.
Services of high quality:
As a competent logistics firm in Kuwait, we are always focused on providing high-quality services at reasonable prices.
Global shipping network:
We have global partner networks in almost all the countries of the world that are ready to meet any demand you may have in terms of shipping and transportation.
Dedicated Customer Support:
Our dedicated support team will assist you at every stage of the process, from purchase through delivery to the correct location which might be for project cargo or commercial or even personal.
Air Freight:
Al-Qabandi & Partners Co. Logistics Services has been a prominent air freight forwarder in Kuwait, with a strong network of regional and international airline carriers. Air Freight services rely on efficient and dependable logistics which generally is for high value cargoes or time bound movements.
Al-Qabandi & Partners Co. Logistic services achieves this competitive advantage through its logistics skills and a large network of agency partners and excellent relations with airlines. When quick delivery of products is essential, air freight is the best option. Air transportation is an important element of running an effective supply chain, and as a renowned air freight service provider in Kuwait, we handle your freight cargo from the first mile to the final mile, from collection to delivery.
Global coverage:
We engage with the most successful international freight forwarding networks to transport your cargo anywhere around the globe.
On-time service and Safety of our Cargo:
Our greatest strength is our ability to deliver on time and safety of your cargo. Regardless of size or weight, crucial cargo delivery dates may be met.
Cost-effective:
Our professionals ensure you always get the most cost-effective cargo services in Kuwait, from tracking to on-time delivery. We help our customers run a more efficient business by providing them with One Halt Every Step assistance. It's that easy, yet so complicated. We seek benefits from structure, scale, and integration. Perhaps it just impacts one of our primary services. It frequently needs all four.
Al-Qabandi Logistics Company in Kuwait, on the other hand, assists you in excelling at every level of the supply chain.
AL-QABANDI & PARTNERS Co. understands your specific requirements and has extensive expertise in all types of freight forwarding. Please feel free to contact us right away for a free quote.
---
---