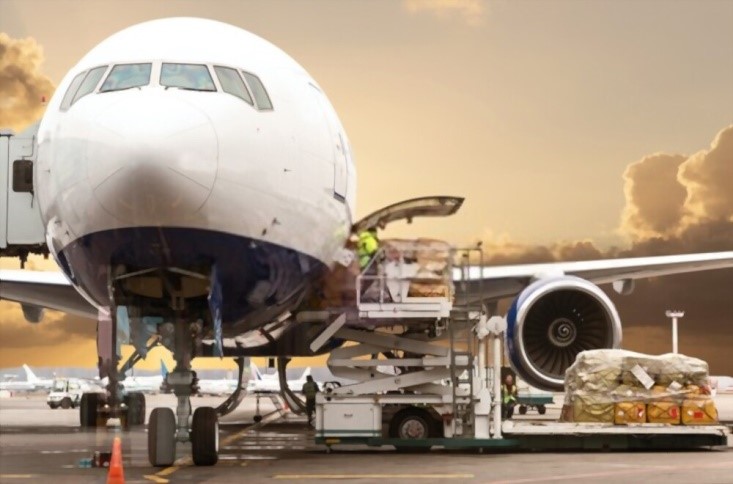 Top 5 Benefits of Air Cargo Services
Air cargo shipping in Kuwait is widely renowned for providing shippers with quick and flexible transit services when delivering merchandise overseas. International air cargo is especially suitable for time-sensitive or imperative cargo that would lose value if not delivered as soon as possible. However, there are several drawbacks to air cargo services in Kuwait as compared to an ocean or land transportation, such as air cargo charges, cargo type, size, weight restrictions, and the impact of weather on an airport's schedule.
Continue Reading to Learn About the Top Five Benefits of Air Cargo Services in Kuwait.
1. Reliability and speed:
The most significant benefit shippers get when delivering air cargo services in Kuwait is speed, which may be as rapid as the same dispatch. This form of transportation provides the quickest delivery times as well as the most consistent arrival and departure schedules. Logistics companies with time-sensitive cargo, such as perishables, may benefit from a sky or sea service.
2. Surveillance:
While airport security might be inconvenient for passengers, tight laws and checks assist air cargo services in Kuwait. Cargo reception zones and airports are closely monitored and protected, reducing the chance of theft or damage. Furthermore, there is less handling and transit time necessary.
3. Locations served:
Air cargo can access even the most isolated locations. Airlines with a vast operational footprint may provide air cargo services in Kuwait to almost any destination on the earth. Furthermore, air freight reinsurers can provide reciprocal connections between many destinations. This enables cargo to move more swiftly and often.
4. Tracking:
Most air cargo network operators enable web-based tracking, which allows you to view the progress of your goods in real-time, from destination to arrival.
5. Packaging costs:
Because goods are carried in very lightweight packaging, packing materials and containers are not required.
Airfreight Cargo Services in Kuwait Can Help Your Business Take Off:
Shippers looking for air freight services for speed and efficiency may also benefit from logistics solutions elsewhere in their supply chains, such as distribution, warehousing, and more, which are offered through a cargo forwarder with diversified solutions and experience. To learn more about how to effectively use air cargo services in Kuwait and other supply chain solutions, contact an Al Qabandi Partners Co. professional who can assist you in making the correct shipping decisions. A qualified and experienced staff with extremely professional procedures provides world-class solutions to all stakeholders, including distributors, agents, and other vendors. Our customers and agents rank us as a top freight forwarder in all of the countries where we operate. We specialise in sea and air freight, as well as overland transit to GCC nations. Our clearing and delivery services are available to all of our clients.
We are one of the rare firms that have its own Customs Clearance licence to clear cargo for any mode of shipment. We are one of the few firms having a comprehensive Import Licence registered with the EPA and the Industrial Authority.
---
---