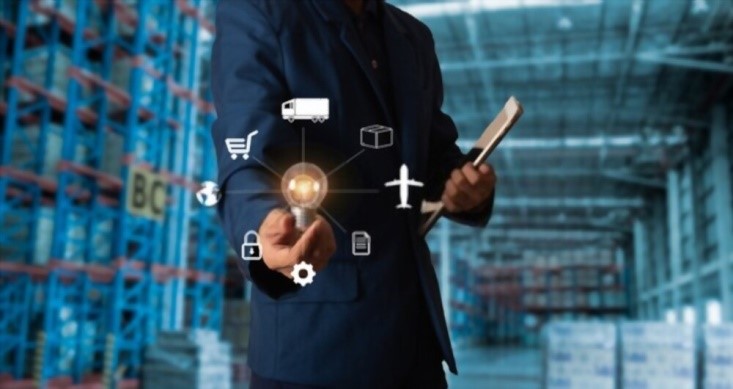 Important Problems in Supply Chain Management
Introduction
Damage to supply chains is nothing new. Supply chains, sometimes called the "plumbing of global trade," are often overlooked. The COVID-19 epidemic and the continuing conflict in Ukraine are two examples of unprecedented events that have refocused attention on the vulnerabilities of global supply chains. New supply chain management obstacles have arisen due to customers' ever-evolving and unpredictable demands. The best way to understand and resolve them is by hiring a specialist in supply chain solutions in Kuwait!
Supply Chain Management Obstacles
Unpredictable demand and constrained logistical resources have been a global drag on supply chains. Problems that frequently arise in supply chain management, in the absence of supply chain solution provider in Kuwait include:
• An increase in supply chain hazards
A shift in market conditions most often causes supply chain risks. Supply chain management faces risks and challenges from various sources, including fluctuating consumer demand, trade conflicts, raw material shortages, climate change, tighter environmental requirements, economic uncertainties and policy changes, industrial unrest, etc.
• Problems Due To Unanticipated Delays
Due to the vast distances and numerous links in global supply chains, they are susceptible to disruptions. Products with lengthy lead periods are more likely to experience delays in transit.
• Managing Expenses
There has been a worldwide increase in the prices of primary resources, energy, transportation, and labor. Organizations need stricter cost management to guarantee uninterrupted operations, continuous production of high-quality items, and affordable pricing.
• Coordination and synchronization of data throughout the supply chain
One of the most important aspects of managing supply chains effectively is having access to relevant data along the supply chain. Because of the vast amounts of information involved in global supply networks, effective data management is a significant obstacle for supply chain professionals.
• The rising cost of freight
Freight costs have increased due to the rising fuel cost and the demand for container shipping. The pandemic caused an upsurge in demand for container transportation because of the increase in online purchases.
• Tough Predicting Future Demand
As a result of the pandemic and the disruption in the supply chain, it became extremely challenging to predict future demand accurately and estimate production and inventory levels.
• Transition to the Digital Age
To enhance supply chain operations, digital transformation is required through the use of technologies like the Internet of Things (IoT), artificial intelligence (AI), drones, and robotics. Still, integrating these technologies into preexisting supply chain processes is one of the industry's biggest obstacles.
• Harbor backup
Congestion at ports was caused by a reduction in freight loading and unloading due to the pandemic. Because of this, shipments and deliveries were held up. Because of the difficulties in the supply chain in recent years, companies of all sizes have had to rethink their methods of operation to keep their profits up, and their customers satisfied.
These are some of the most significant difficulties that international supply chains must face:
• How to Get Around in a World That Never Stops Changing
• Shortages of workers
• The repercussions of global bottlenecks
• Access to necessary tools
Solutions to the Most Persistent Problems in Supply Chain Management
Only a specialist provider of supply chain solutions in Kuwait will be able to give you the following advice:
• Perform routine tasks automatically
Increased automation will facilitate harmony between stock, storage expenses, and consumer demand. By automating the forecasting process, inventory can be optimized, overhead expenses can be reduced, and stock-outs and shortages can be avoided.
• Collaborate with others in your field
Modern supply chains are too complicated for Excel-based management. Maintaining a functional supply chain requires constant communication and coordination with partners across the sector, including suppliers, regulators, manufacturers, financiers, and logistics teams. These collaborations will be manageable and straightforward because of the availability of automated permissions, notifications, information-rich dashboards, and real-time updates provided by software solutions.
• Realize full transparency throughout the process
Supply chain operations can only be managed successfully if the entire process, from sourcing raw materials to their final delivery to clients, is visible and under control at all times. To accomplish this, data logging can trace and monitor the supply chain. Through examination of the collected data, precise management of the procedure is made possible.
Conclusion
Al Qabandi and Partners Co. current circumstances necessitate a supply chain that is both flexible and reliable. And at the same time, it is of prime importance to hire a supply chain solution provider in Kuwait. A supply chain can be resilient and agile, but only if its design, implementation, and operation are well thought out. This calls for an adjustment in perspective, implementing cutting-edge technology and tools, and adding risk and agility key performance indicators to the standard set of cost, quality, and service SLAs.
---
---